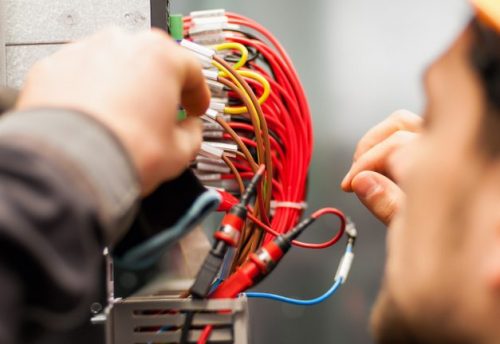 Hiring Electricians & Plumbers in Machesney Park, IL
A-1 Affordable Electrical & Plumbing in Rockford has separate openings for an experienced and licensed electrician and plumber. Both positions are full-time and pay up to $30 hourly with the potential for overtime pay. Each job description appears below.
LICENSED PLUMBER EMPLOYMENT OPPORTUNITIES IN MACHESNEY PARK, IL
Becoming a licensed plumber isn't easy. Not only do you have to work as an apprentice for years, but you also have to attend college while you work. Unfortunately, some new journeymen have a tough time finding a plumbing job, especially one that pays well and offers enough work. This can be even more difficult when building costs are high and there's not a lot of plumbing work to go around. Fortunately, A-1 Affordable Electric & Plumbing is always looking for good plumbers. If you're a licensed plumber looking for employment opportunities in Machesney Park, IL, we can help.
Contact Us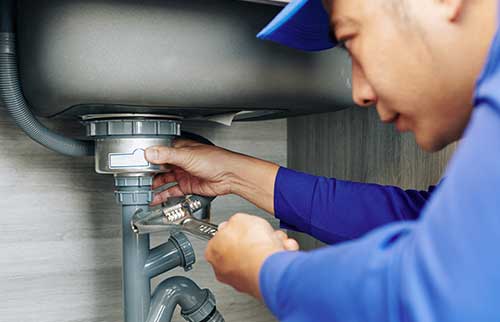 Licensed Plumber Employment Opportunities in Machesney Park, IL
If you're a hard-working licensed plumber, we've always got a spot available for you at A-1 Affordable Electric & Plumbing. From installing water heaters to replacing fixtures and fittings and even providing emergency services, our licensed plumbers keep a busy schedule that involves helping lots of customers.



Fixtures and Replacements

Fixtures are where a lot of problems happen in the average household, whether a fixture is leaking or simply not doing its job. When our customers have a problem with a fixture, we send our licensed plumbers out there to diagnose the problem and get it fixed as soon as possible. From toilets and faucets to showers and tub spouts, we can make sure every fixture works properly.




Water Heater Installation

Hot water is an essential part of most people's lives, which means having a good water heater is important. At A-1 Affordable Electric & Plumbing, we specialize in water heater installation among other services. When a customer needs help choosing the best water heater and installing it in their home, our licensed plumbers are always ready to help. We can even install point-of-use and tankless water heaters for customers who want something more modern.




Emergency Services

Sometimes you can't wait for a scheduled appointment with a plumber; instead, you have to call emergency services. Our licensed plumbers can also become a part of our emergency team, which means visiting customers' homes for urgent problems that need to be fixed right away. These emergency plumbing services help homeowners prevent water damage and health hazards.
Residential Electrical Upgrades in Machesney Park, IL
In addition to top-notch plumbing services, A-1 Affordable Electric & Plumbing also offers residential electrical services. If part of your residential electrical system needs an upgrade, check out some of these services we offer.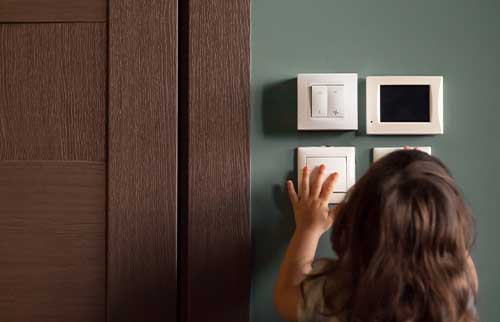 Fuse-to-Breaker Upgrades

Fuses used to be an essential part of protecting your home from electrical hazards, but that hasn't been the case for a while. If you've got an old fuse box in your home instead of a breaker box, A-1 Affordable Electric & Plumbing can upgrade it for you to help future-proof your electrical system and protect you and your family. We can even help you choose the best breaker box for your home based on what kind of electronics and appliances you use.




Amperage Upgrades

In order to power all the devices in your home, you need to make sure you've got enough power coming from your electrical system. Unfortunately, that's not always the case if you're looking to power large appliances or other heavy-duty electronics. The good news is you can equip your home to tackle just about anything with amperage upgrades from A-1 Affordable Electric & Plumbing. Our electricians can take a look at your home to assess your needs, then make upgrades to prevent any electrical problems in the future. The result is a home that's built to take on anything power-wise.
Are you looking for employment opportunities as a licensed plumber in Machesney Park, IL?
Finding a good job as a plumber can be tough, especially if you just received your license. The good news is, there are ways to find job opportunities as a plumber in Machesney Park, IL. At A-1 Affordable Electric & Plumbing, we're always looking for qualified plumbers to help us join our team and take on more work. Whether you know how to install fixtures and water heaters or troubleshoot complex problems, we've got a spot for you on our team. To find out more about working as a licensed plumber for A-1 Affordable Electric & Plumbing, contact us today.
---
Licensed Plumber Employment Opportunity FAQs
If you still have questions about becoming a licensed plumber for A-1 Affordable Electric & Plumbing, check out some of these frequently asked questions below.
Can you upgrade my outdated fuse box? Yes! On top of plumbing work, A-1 Affordable Electric & Plumbing also offers electrical services. This includes updating your old fuse box to a newer breaker box to increase electrical safety and prepare your home for the future. If you want to know more about the electrical services we offer, give us a call and we can talk about your project.
Do you offer emergency services? Of course. Emergency services are a necessity for many homeowners, so A-1 Affordable Electric & Plumbing is proud to provide emergency plumbing services to homeowners in the area. Our emergency plumbers can get there fast, figure out the problem and fix it before too much damage is done.
Do you offer free estimates? Absolutely! At A-1 Affordable Electric & Plumbing, we believe you should have an idea of what you're going to pay before you hire a plumber. If you have a project you need us to tackle, call us today to get a free estimate and schedule a service appointment.
---
Experienced Electrician Wanted
We have an immediate opening for an experienced, qualified, and licensed electrician to work in our Rockford field office. We expect you to have your own tools and can supplement them with equipment and supplies needed to do the job well.
Job duties include:
Installing electrical wiring in buildings and on poles.
Troubleshooting blackouts and malfunctions.
Diagnosing and repairing electrical appliances.
Connecting wiring to electrical circuits and networks.
Installing, inspecting, and replacing wiring, insulated cables, and other components.
You must have proven experience as an electrician and know the safety procedures, regulations, and guidelines for safe installation and repairs.
The job requires excellent critical thinking and problem-solving abilities. You also must be in good physical condition and capable of working in a variety of weather conditions. You must have a valid license to work as a professional electrician in Illinois. You also should have a diploma in electrical vocational training or have completed an apprenticeship to become an electrician.