When it comes to electrical work, there's no room for sub-par quality. Your home or business deserves only the best workmanship, done by professionals, with proper code and safety standards in mind at all times.
When you're faced with electrical projects, it pays to call professional residential and commercial electricians in Rockford, New Milford, Winnebago County, or Westmoreland, IL. And, no matter the job, A-1 Affordable Electric & Plumbing will make sure you're getting the very best finished results. Our standard is in our name, and we're prepared to prove it!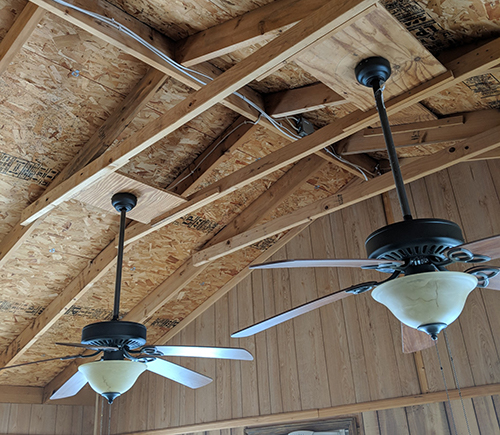 Installations

For any and all new electrical installations, we're the crew to call. Whether you're involved in new construction or undertaking a remodel, we'll make sure the electrical work is done right. No matter the scope of the project, our team of commercial and residential electricians is capable of working within your timeline. From stringing wire to configuring breaker boxes, we do it all.




Upgrades

Our specialty is fuse box upgrades to circuit breakers! We can take even the oldest fuse boxes and make the upgrade to a full-functioning breaker system. Our commercial and residential electricians focus on upgrades from 30- and 60-amp fuse boxes to 100- and 200-amp circuit breakers. And, you can count on us for beautiful box management—no rats' nests here! We also provide surge protection for all upgrades.




Our Electrical Capabilities

Need help with various electrical projects around your home or business? Call our expert commercial and residential electricians in Rockford, IL! From GFCI upgrades to fixture installations, ceiling fans to rewiring jobs, we do quality work and never cut corners. Our extensive capabilities include:

AFCI outlets
Ceiling fans
Charging stations for electric cars
Electrical rewiring
GFCI outlets

LED lighting
Light fixtures
Solar panel inverters
Whole house surge protecting
Wiring for new homes
Get In Touch
Contact our well-qualified team of residential and commercial electricians today for installations, upgrade work or general electrical services. We can be reached at 815-222-4339 and will be happy to provide estimates before we get to work delivering unparalleled electrical or plumbing service.